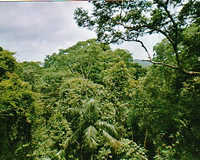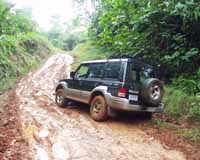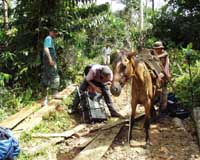 Below the green roof of the rainforest, you'll be forced to change your transport systems, but if the team has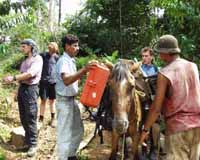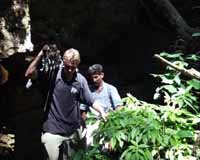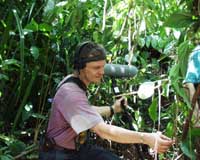 left the car, it's hard to keep them together, too many things to see and explore and so you can find them in a cave,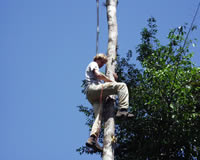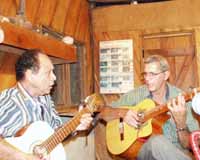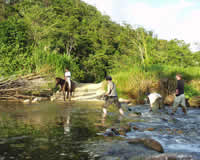 fighting the green, sitting on trees, listen to local music or cleaning the dirty equipment.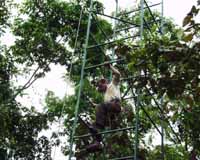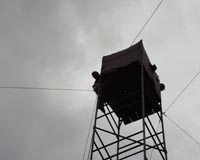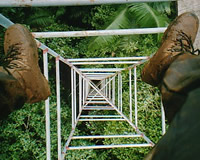 To get closer to the Almendro trees wildlife we had to build and climb steel towers wherever we needed to.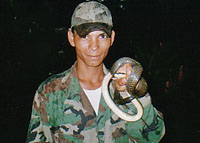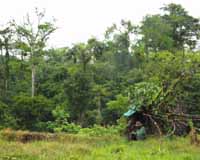 Then the camera flew across the forest, animals were caught and sometimes we needed shelter from the rain!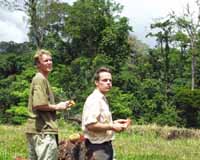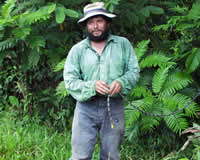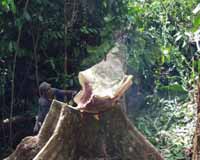 To get the film running we had to discuss a lot, get fresh fruits for energy and as everybody knows, we had to wait for many things.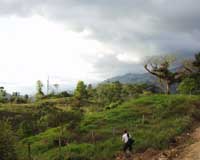 Inside the jungle you always have 28 Celsius, but if the big trees are knocked down, the country will change his face, animals and plants will die out before we discovered them, the climate will change from humid to dry and temperatures will rise to more than 40 Celsius! I think there is nothing more to say, than: Stop deforestation of primary forests!